Overview
Vcx-nano is a standardized VCI vehicle diagnostic interface, based on sae-j2534 and iso-22900 PDU international standard design, compatible with most of the vehicle communication protocols, compact design, is an ultra-high cost performance of the original diagnostic interface. VCX nano is widely used in ECU online diagnosis and programming by vehicle manufacturers. It also supports third-party and original diagnostic software.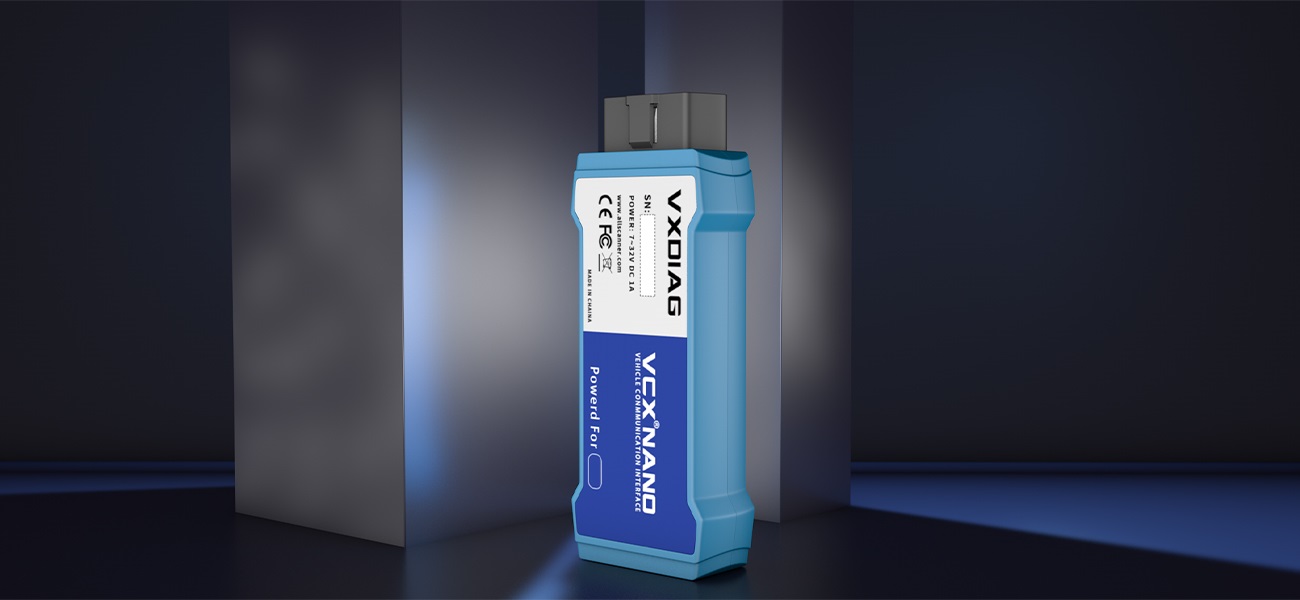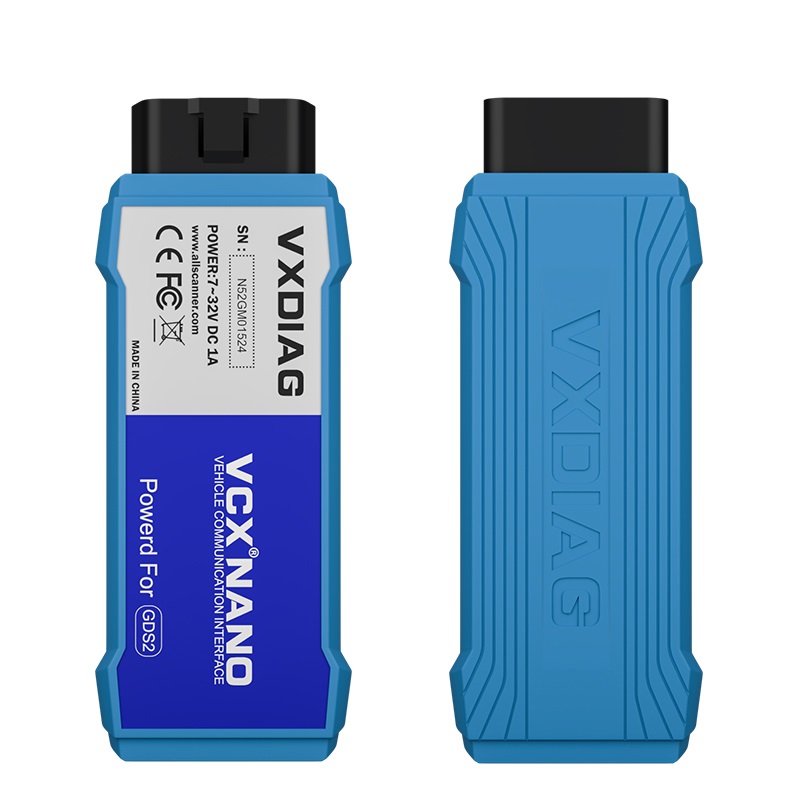 Original diagnostic functions.
Meet the automotive industry standard design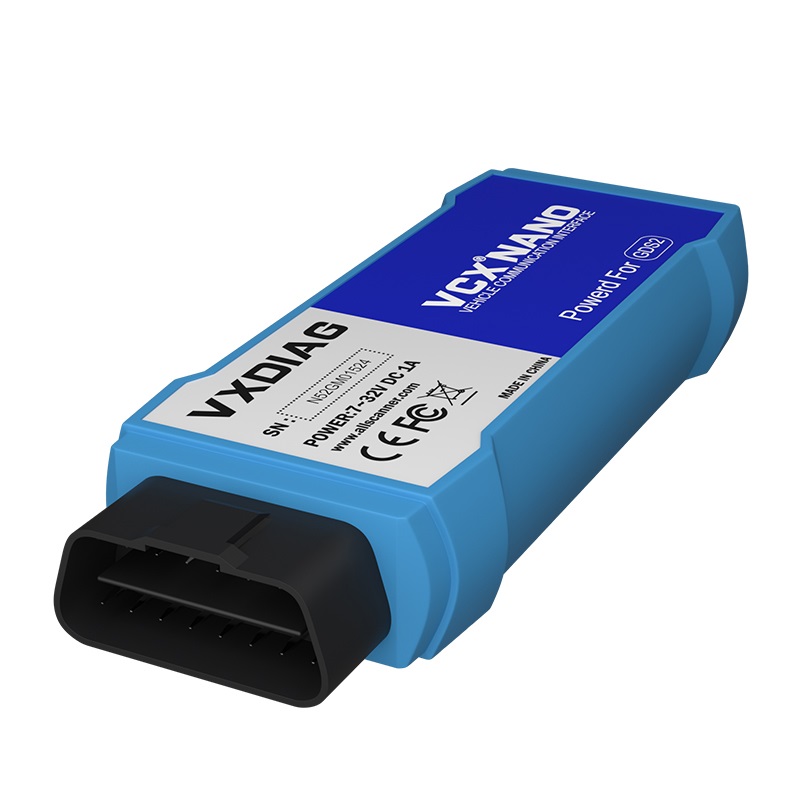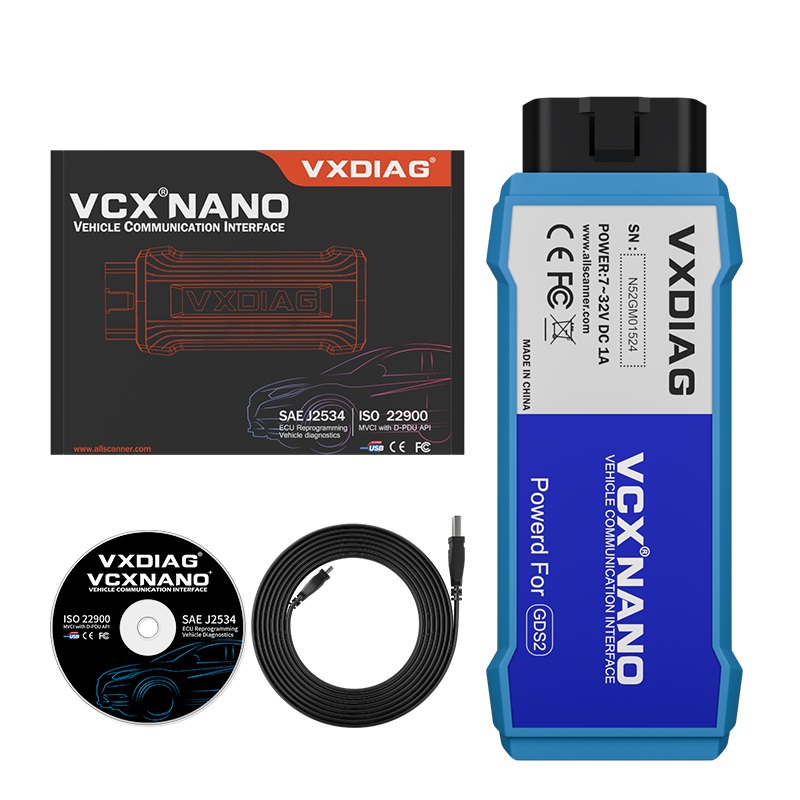 PC communication interface
High performance vehicle diagnostic interface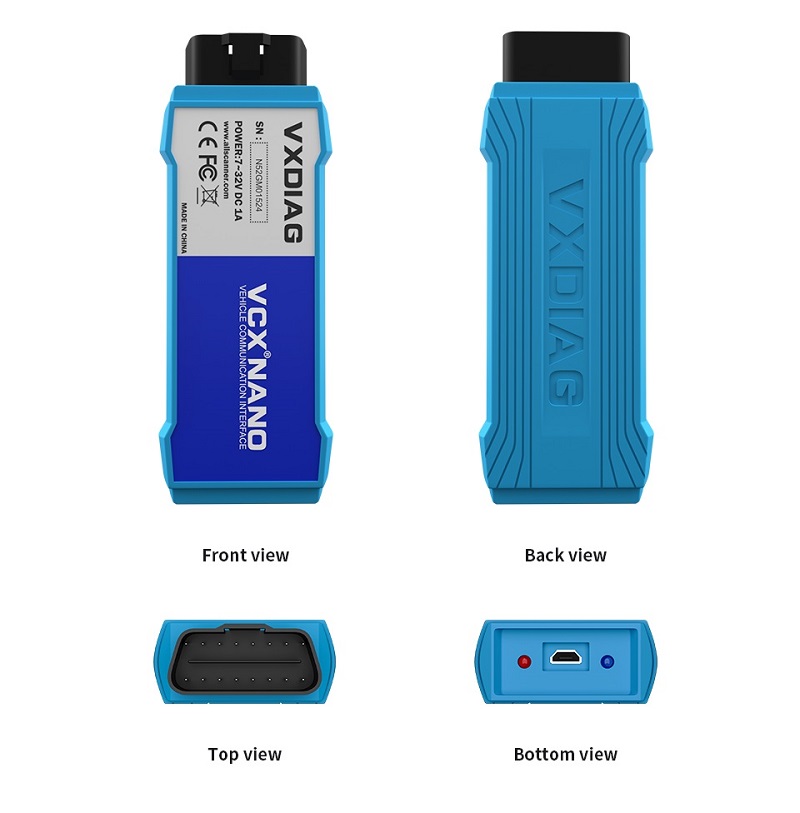 Original vehicle diagnostic functions supported
Original diagnosis software

VW
Volkswagen, SIAT, Skoda, Bentley, Lamborghini

AUDI

JLR

VOLVO

GM
Chevrolet, Buick, Cadillac, Opel, Horton

FORD

MAZDA
TOYOTA

HONDA
HONDA Diagnostic System HDS
Tech Specs
32bit 180MHz ARM
1MB FLASH
SAE-J1962 standard, OBD-II diagnostic interface
WLAN 802.11 b/g/n wireless network (Optional)
2 LEDs, Red: device status, Blue: communication status.
Vehicle power supply: DC 9v-36v (compatible with 12V and 24V)
L x W x H = 140 x 50 x 25 (mm)
Equipment weight: 0.3KG, Product + package weight: 0.8kg
Comply with EU CE and US FCC
Supported vehicle bus protocols
Which VCX is right for you?